Hampton Inn Owego
42.09763

,

-76.2348
75US$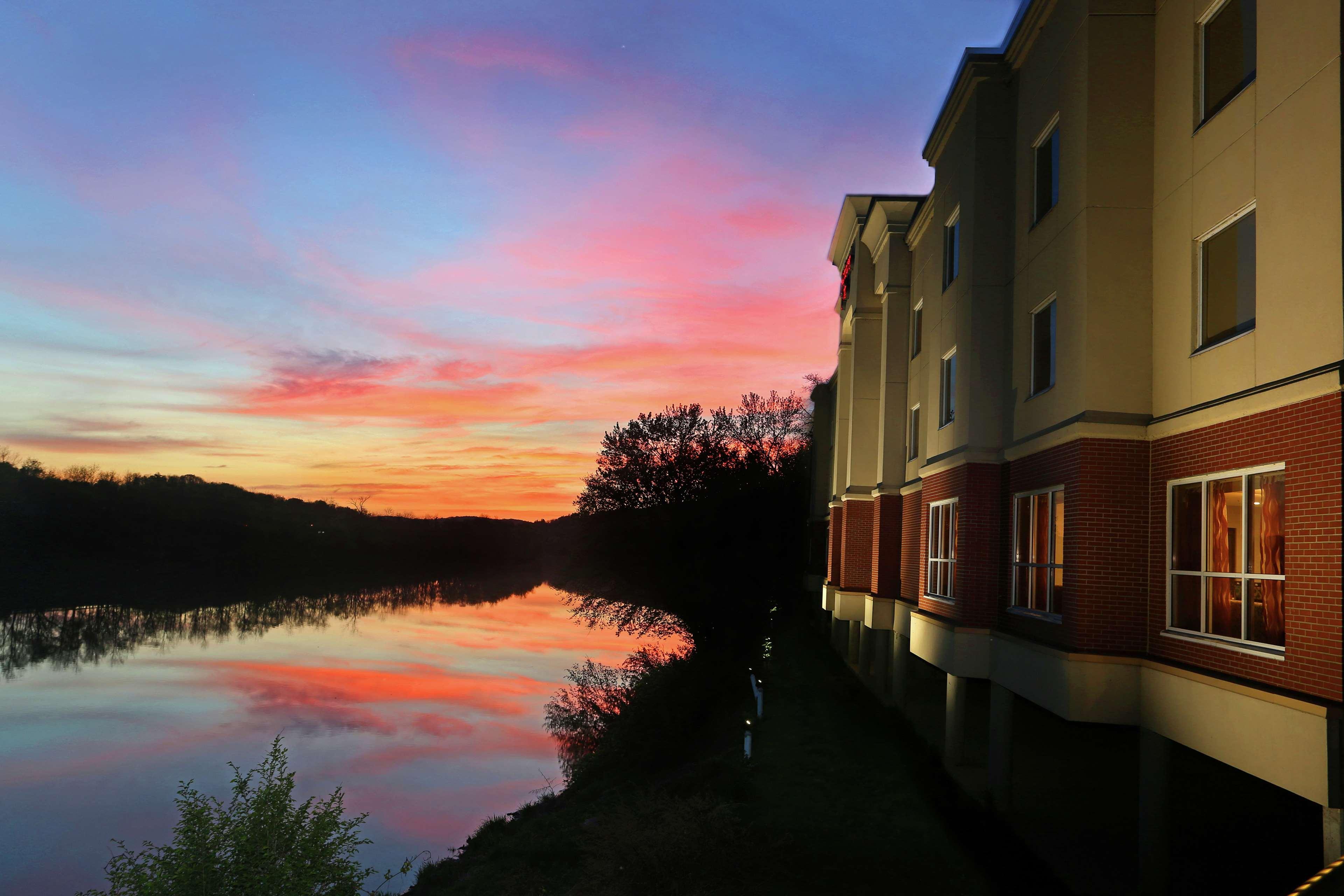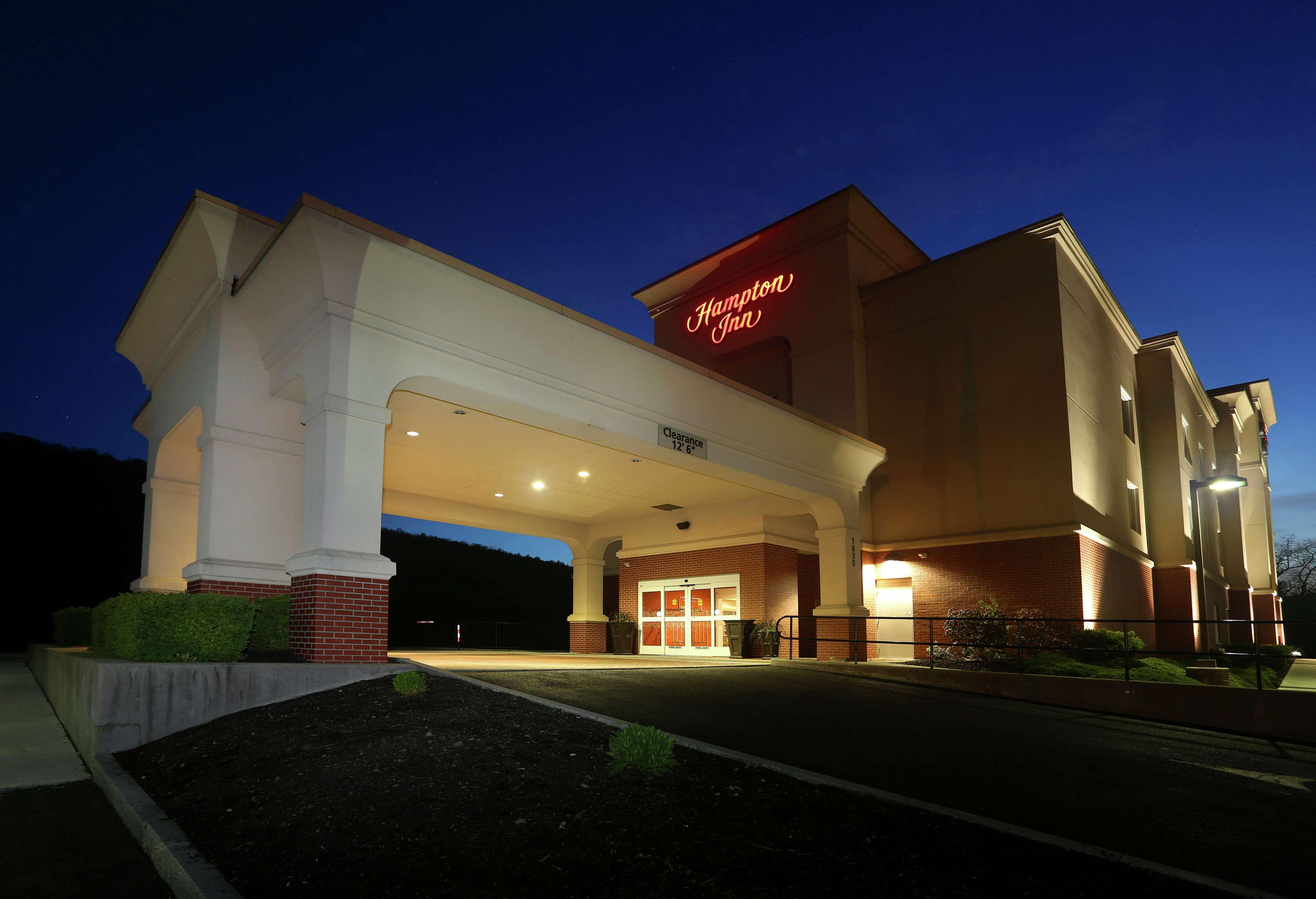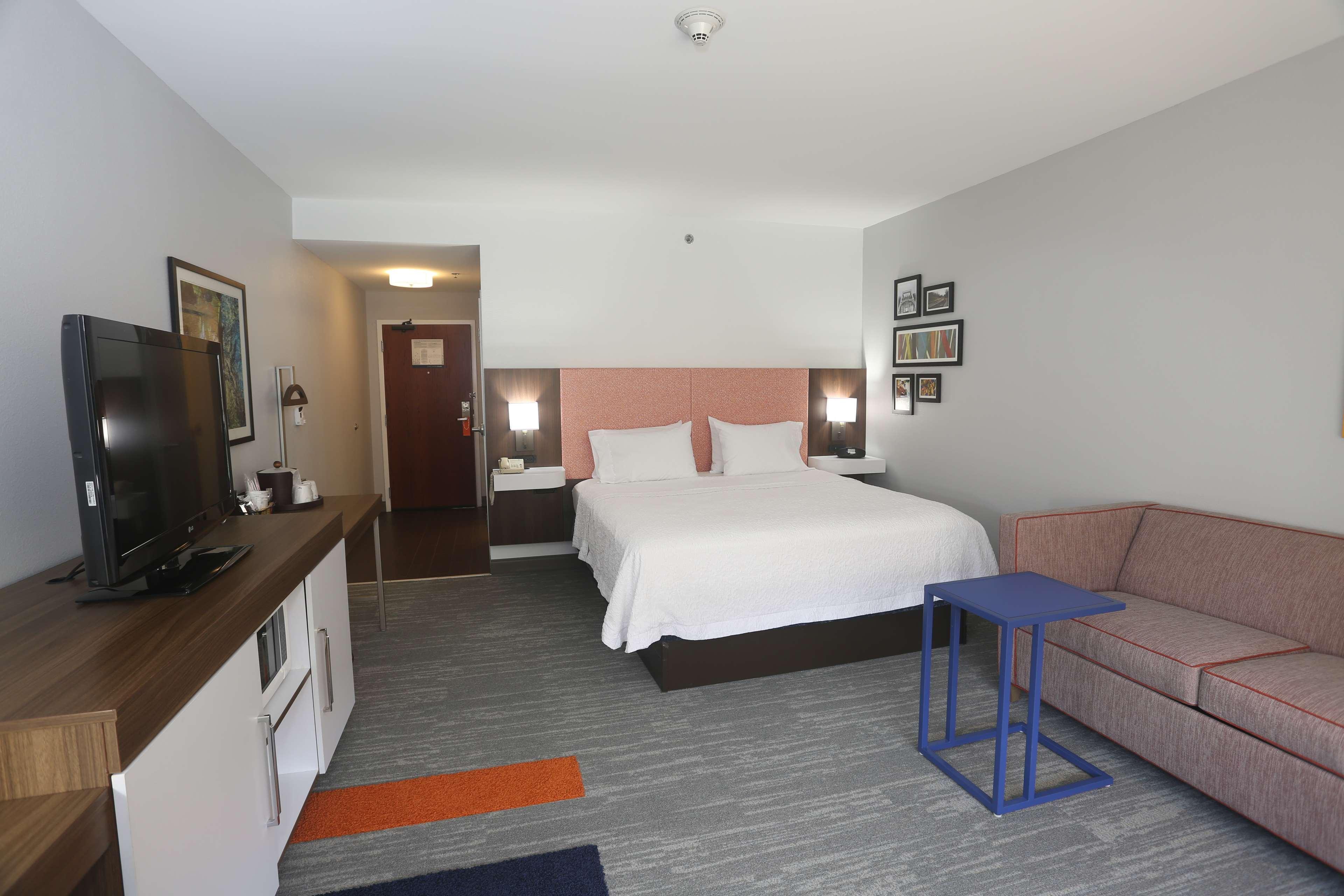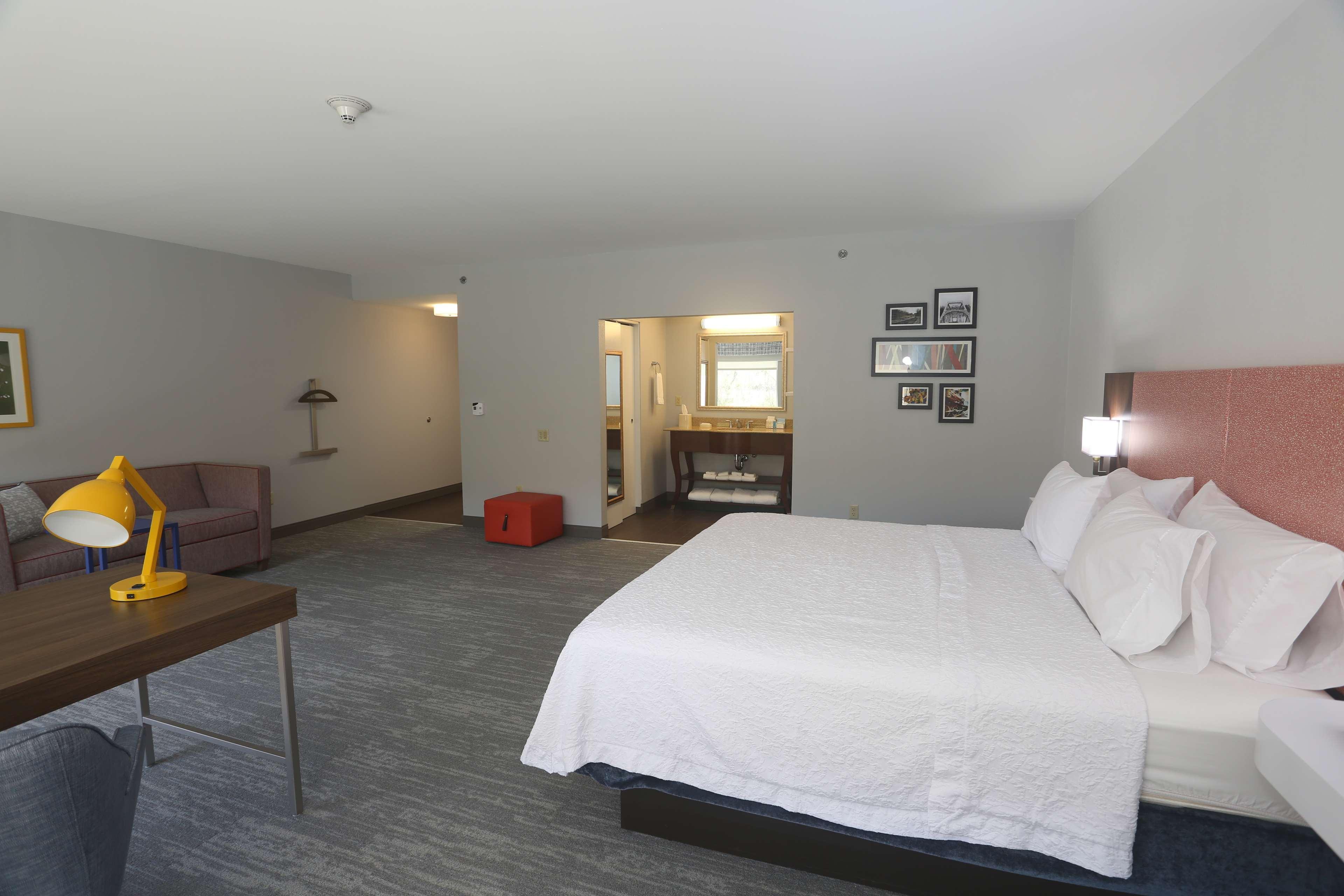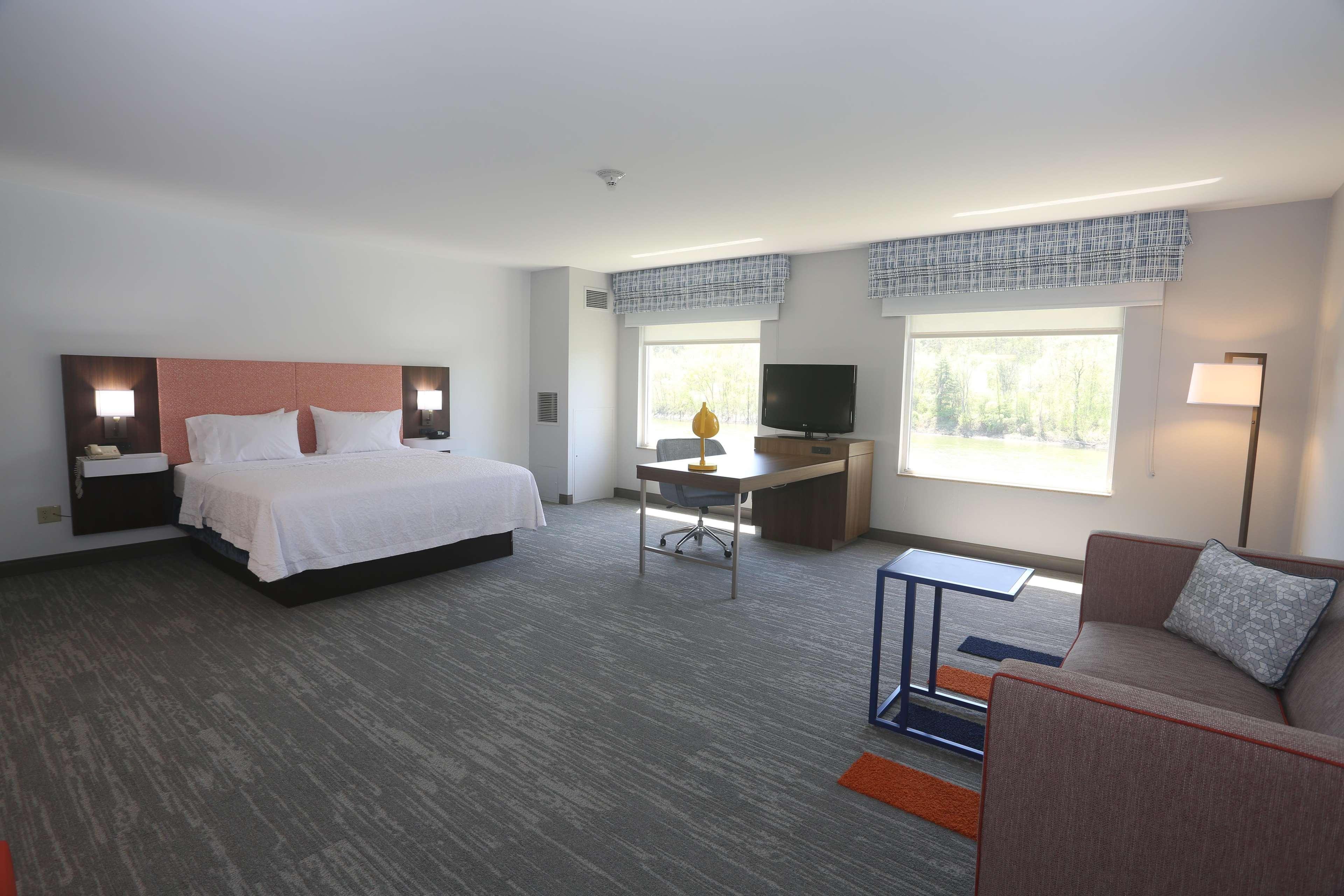 Address
1030 State Route 17C
,
Owego
,
New York
,
United States
,
13827
, New York State
Overview
Comprising 66 rooms, the 3-star Hampton Inn Owego is nestled around 350 feet away from North Branch Susquehanna River. This smoke-free hotel offers Wi-Fi throughout the property and has a desk and a photocopier.
Location
The Sword and the Spirit Full Gospel Church and Tioga Theater can be reached in 25 minutes' walk and 30 minutes' walk respectively. The hotel offers proximity to natural sights like Hiawatha Island Wildlife Refuge Park (1.8 miles) and Boland Park (1.9 miles). This accommodation is located in the rural area, right next to lush green mountains and parks. Hampton Inn Owego is also a 10-minute drive from Apalachin Marsh Bird Sanctuary.
Thanks to a location at the side of expressway, the inn is well-connected with other parts of Owego.
Rooms
Some of the non-smoking rooms are appointed with sound-proofed windows, and such self-catering options as a coffeemaker. There is a private bathroom with a bath and a walk-in shower in some units.
Eat & Drink
The Hampton Inn serves a free breakfast every morning. Guests can enjoy American cuisine in Big Belly's Southside Deli located around 1.6 miles away.
A buffet breakfast is served and charges are applicable. 
Leisure & Business
Guests of this Owego property can use fitness classes, a gym area and an indoor swimming pool. The Owego hotel has a fitness center.
Internet
High-speed internet access is available in the entire hotel for free.
Guest Parking
Public parking is possible on site for free.
Year renovated:   2007.  Number of rooms:   66.
Best-Rated Hampton Inn Hotels around Owego
Hampton Inn is a famed hotel brand that prioritizes the comfort and convenience of its guests. The brand's value lies in its personalized service, clean and spacious rooms, and sumptuous breakfast spread. The hotel also offers a range of amenities like a fitness center, pool, and free Wi-Fi to make the stay of guests enjoyable. Experience the ultimate relaxation at Hampton Inn.
20 reviews

122$ / night

41 reviews

156$ / night

10 reviews

169$ / night

39 reviews

99$ / night

48 reviews

119$ / night

61 reviews

117$ / night

39 reviews

86$ / night

21 reviews

89$ / night
Most Booked Hotels for Your Next Trip
Facilities
Most popular facilities
Food/ Drinks
Bar/ Lounge area
Restaurant buffet
General
Free Wi-Fi
Parking
24-hour services
Food/ Drinks
Fitness/ Gym
Swimming pool
Laundry
Sports & Fitness
Fitness center
Snowsports
Golf course
Services
Room service
Laundry
Stores/Commercial services
Dining
Breakfast
Restaurant buffet
Bar/ Lounge area
Business
Business center
Fax/Photocopying
Room view
City view
River view
Water view
Room features
Free Wi-Fi in rooms
Air conditioning
Heating
Sitting area
Tea and coffee facilities
Ironing facilities
Bathroom
Bath/ Shower
Hair dryer
Free toiletries
Media
Flat-screen TV
AM/FM alarm clock
Good to know
Check-in
from 15:00-23:59
FREE
Check-out
until 11 am
FREE
Children & extra beds
There are no extra beds provided in a room. 
There are no cribs provided in a room. 
Pets
Pets are allowed on request.
Rooms and availability
Queen Room Disability Access

Bed options:

Max:

2 persons

Bed options:

Max:

2 persons

Bed options:

Max:

3 persons
Sea view

Free Wi-Fi

Shower

Private bathroom

Bathtub
Location
1030 State Route 17C
,
Owego
,
New York
,
United States
,
13827
, New York State
City landmarks
Nearby
Restaurants
Hotels nearby
Store
Early Owego Antique Center
1.4 mi
Hickories Park Founding Plaque
3400 ft
Living Water Baptist Church
4200 ft
Hiawatha Island Wildlife Refuge
1.6 mi
Public Building
Tioga County Courthouse
1.5 mi
Church
Saint Patrick's Church
1.3 mi
Church
The Church of Jesus Christ of Latter-day Saints
1.3 mi
Bridge
Owego Historical Bridge
1.3 mi
Historic Owego Marketplace
1.4 mi
Church
The Sword and the Spirit
1.4 mi
Sword And The Spirit Christian Church
1.4 mi
Church
First Baptist Church of Owego
1.4 mi
Civil War Soldiers & Sailors Monument
1.4 mi
Art object
Tioga County Veterans Memorial
1.4 mi
Church
First Presbyterian Union Church
1.5 mi
Church
St Paul's Episcopal Church
1.6 mi
SaSaNa Loft Monument
1.6 mi
Crown and Covenant Reformed Presbyterian Church
1.7 mi
Tioga Scenic Railroad
1.9 mi
Theatre
Ti-Ahwaga Community Players
1.9 mi
Tree of Life Christian Fellowship
2.0 mi
Zion Lutheran Church
2.6 mi
Apalachin Marsh Bird Sanctuary
3.1 mi
Campville Assembly Hall
3.0 mi
Hickories Park Founding Plaque
3400 ft
Getting around
Airports
Greater Binghamton

(BGM)
24.1 mi
Ithaca Tompkins Regional

(ITH)
36.4 mi
You can book a shuttle, once your reservation is complete.
Reviews of Hampton Inn Owego
Arnold

Loved being close to restaurants and shops, plus having a great view of the river. The breakfast buffet was a great start to the day and appreciated the complimentary popcorn in the lobby.

The bathroom sink was too high and uncomfortable to use. Also, the heating system was noisy, plus the smell of smoke lingered in my room.

Samuel

This hotel has a modern and sleek decor which is visually pleasing. The room was clean and equipped with useful amenities such as a mini fridge and microwave. The complimentary breakfast was tasty and offered a good selection of food. The hotel's location provides easy access to nearby restaurants, supermarkets and tourist attractions.

The hotel could benefit from having more leisure facilities.

Chris

Great location near restaurants and stores. Clean and modern rooms with mini fridge and microwave included. Breakfast is nice and complimentary. Plus, the staff is super friendly.

The bed was so hard it left my back hurting all day. The train that you can hear in the morning is loud and definitely shakes the building. Great for travelers who don't need a lot of sleep but not for those who need to rest well.

Bruce

The hotel offers a stunning view of the nearby river and is situated conveniently near the airport. The staff is always welcoming, and the facilities are well maintained. The breakfast selection is fantastic.

Nothing to be said.

Richard

Got a great deal on a large modern room with really good amenities. The location is perfect with a view of rolling green hills in the background, close to the river walk, and there's easy access to Route 17. The breakfast spread had a good variety with a couple of hot items included.

My stay coincided with a bus full of athletes which made for a lot of noise and door slamming. If you're looking for a quiet stay, make sure to check if there are any large groups booked.

missing

Everything,best place that I ever stay at.

missing

the room was good size, clean and had all the amenities we needed. Breakfast was included and delicious!
FAQ about Hampton Inn Owego
How far is Hampton Inn Owego from the city center?
Owego city center is reachable within a 25-minute walk from Hampton Inn Owego.
What landmarks can I find in vicinity of the Hampton Inn?
Staying in the Hampton Inn, you shouldn't miss Owego's main landmarks such as The Sword and the Spirit Full Gospel Church (1.4 miles), Apalachin Marsh Bird Sanctuary (2.9 miles) as well as Tioga Theater accessible with a 5-minute drive.
Is there parking at the 3-star Hampton Inn Owego?
Yes, the 3-star Hampton Inn Owego features parking available onsite.
Can I have breakfast at Hampton Inn Owego?
Yes, guests can enjoy buffet breakfast provided by Hampton Inn Owego.
What time is check-in and check-out at the Owego hotel?
Guests of the Owego hotel can check in from 3 PM to 11.59 PM and check out from 11 AM.
Which amenities are included in the rooms of the Owego inn?
Every room at the Owego inn includes TV set for guests' entertainment.
Does Hampton Inn Owego offer facilities for business travelers?
Hampton Inn Owego conveniently features a desk and a photocopier as well as a business center on-site.
What sport activities at Hampton Inn can I take part in?
At Hampton Inn guests can attend a fitness center available on-site or make use of fitness classes, a gym area and an indoor swimming pool.
Does Hampton Inn Owego have a bar to relax at?
Guests of Hampton Inn Owego are welcome to relax at the onsite lounge bar.